Medal of Honor Recipients Portrayed On Film

Classic Heroism
VINCENT ROBERT CAPODANNO (1929-1967)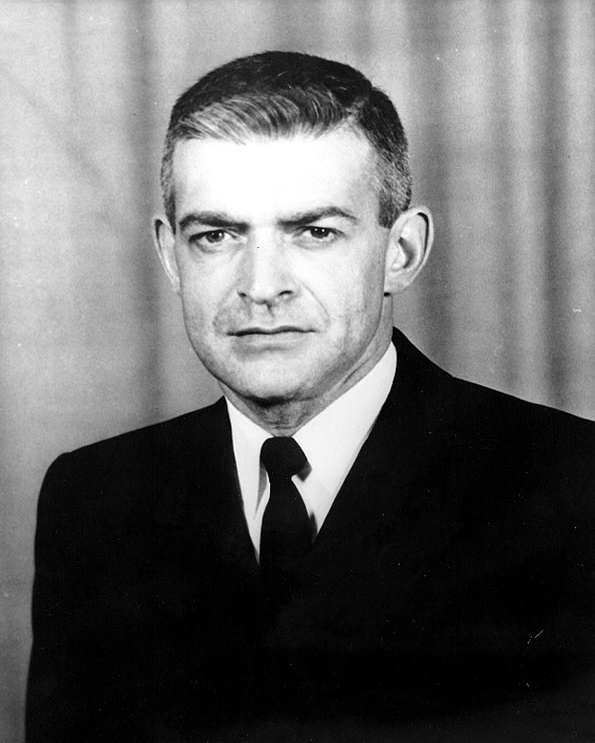 Rank, duty position and unit at time of action:
Lieutenant, US Navy, Chaplain, 3rd Battalion 5th Marine Regiment, 1st Marine Division
War:
Vietnam War

Place and date of action:
Quang Tin Province, Republic of Vietnam, 4 September 1967

Portrayed by:
James Hutson

In the film:
Called and Chosen: Father Vincent R. Capodanno (2017)
---
Text of Citation:

*CAPODANNO, VINCENT R.

Rank and organization: Lieutenant, U.S. Navy, Chaplain Corps, 3d Battalion, 5th Marines, 1st Marine Division (Rein), FMF.

Place and date: Quang Tin Province, Republic of Vietnam, 4 September 1967. Entered service at: Staten Island, N.Y. Born: 13 February 1929, Staten Island, N.Y.

Citation: For conspicuous gallantry and intrepidity at the risk of his life above and beyond the call of duty as Chaplain of the 3d Battalion, in connection with operations against enemy forces. In response to reports that the 2d Platoon of M Company was in danger of being overrun by a massed enemy assaulting force, Lt. Capodanno left the relative safety of the company command post and ran through an open area raked with fire, directly to the beleaguered platoon. Disregarding the intense enemy small-arms, automatic-weapons, and mortar fire, he moved about the battlefield administering last rites to the dying and giving medical aid to the wounded. When an exploding mortar round inflicted painful multiple wounds to his arms and legs, and severed a portion of his right hand, he steadfastly refused all medical aid. Instead, he directed the corpsmen to help their wounded comrades and, with calm vigor, continued to move about the battlefield as he provided encouragement by voice and example to the valiant marines. Upon encountering a wounded corpsman in the direct line of fire of an enemy machine gunner positioned approximately 15 yards away, Lt. Capodanno rushed a daring attempt to aid and assist the mortally wounded corpsman. At that instant, only inches from his goal, he was struck down by a burst of machine gun fire. By his heroic conduct on the battlefield, and his inspiring example, Lt. Capodanno upheld the finest traditions of the U.S. Naval Service. He gallantly gave his life in the cause of freedom.
---
Remarks:
Called and Chosen: Father Vincent R. Capodanno was a low-profile, understated film biography produced for the Roman Catholic Church's Eternal Word Television Network (EWTN) to commemorate the 50th anniversary of Father Capodanno's death. This is a mixed-format film with dramatizations of Father Capodanno's life (with his also being portrayed as a child in Staten Island, New York City by Damien Ferreira) intermixed with interviews and commentary from relatives, seminary classmates and other clergy with whom he worked, and Marine and Navy veterans who served with him. (This film does not fall under the same category as The Conscientious Objector, a straight documentary about Medal of Honor recipient Desmond T. Doss, which was a forerunner to the dramatic film Hacksaw Ridge; prior to the filming of Hacksaw Ridge, a visitor to this website attempted to take the authors to task because we "failed to mention Desmond Doss", to which we replied, "We don't do straight documentaries!") The film covers Father Capodanno's birth into an Italian immigrant family, the death of his father in a workplace accident and being raised from the age of ten onward by a single mother, his calling to the Priesthood while a high school student, attending the Maryknoll Missionary Seminary, and his Ordination to become a missionary to the Far East, first in Taiwan and then in Hong Kong in the late 1950s to mid 1960s.

It was while in Hong Kong that Father Capodanno got his first substantial exposure to the US Navy, visiting several ships making port calls while enroute to and from Vietnam in the early days of the war and being invited by their chaplains to celebrate Mass on board. His growing familiarity with the Navy gave him a new calling to apply not just for a Chaplain's commission in the Navy at the end of his Missionary assignment, but to specifically request assignment to a Marine Corps infantry unit in Vietnam. His request was granted both by the Catholic Church and the Navy, and after training he was assigned in April 1966 as the battalion chaplain to 1st Battalion 7th Marine Regiment in April 1966 (coincidentally the same battalion with which John Basilone earned his Medal of Honor at Guadalcanal in World War II). His insistence on accompanying the line companies and platoons into combat rather than staying in the Battalion Headquarters area quickly earned him the nickname "The Grunt Padre" ("Grunt" being the popular slang in both the Marine Corps and the Army for an infantryman), and he found himself not just popular with the Catholic members of the units, but with many non-Catholics attending his Masses both in the field and in the Battalion Area. After completing his first tour of duty, he volunteered for an extension and was granted one, following a month's leave during which he found to his dismay that a number of his relatives and Seminary classmates no longer supported the war. His response to them was that it was not a question about whether he was for or against the war, but where he was needed.

Father Capodanno's assignment for his second tour in Vietnam was with the 3rd Battalion 5th Marine Regiment. On the morning of 4 September 1967, the 3rd Battalion received word that elements of the 1st Battalion were nearly surrounded and under attack by a much larger North Vietnamese Army force, and the 3rd Battalion was ordered to reinforce 1st Battalion with two companies. Continuing his practice of accompanying the lead units in his battalion, Father Capodanno went with Company M, which soon found itself also under heavy attack. As with most of the films on this website, little more needs to be said beyond the above citation, after Father Capodanno learned that the 2nd Platoon of Company M had suffered severe casualties and was about to be overrun. Even though EWTN ran a Viewers' Discretion advisory before each airing of the film, the action for which Father Capodanno received his posthumous Medal of Honor was appropriately and dramatically depicted with much less blood and gore than that of today's typical war movies.
Father Capodanno is currently designated a Servant of God by the Catholic Church, following the opening of his Cause for Canonization in 2002, the first step toward Sainthood in the Church.