Medal of Honor Recipients Portrayed On Film

Blown Opportunities
EDWARD VERNON RICKENBACKER (1890-1973)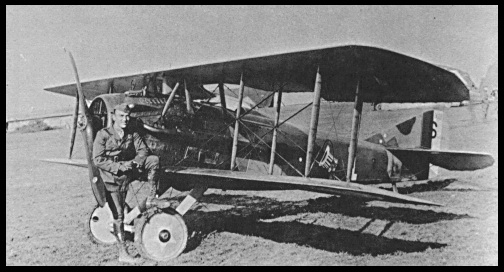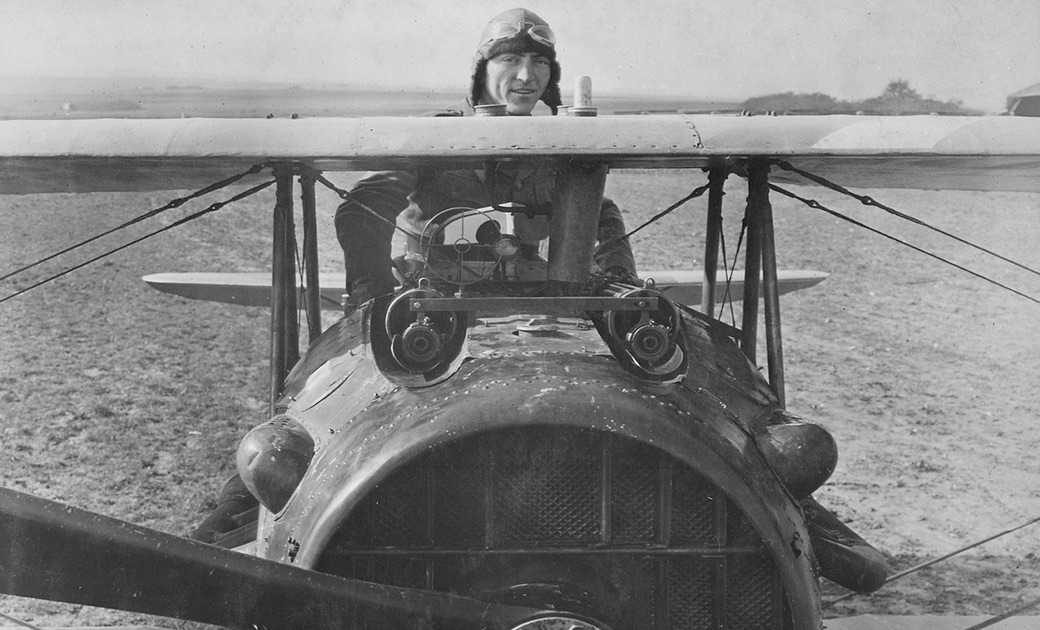 Rank, duty position and unit at time of action:
First Lieutenant, Commanding Officer, 94th Aero Squadron, American Expeditionary Force
War:
World War I
Place and date of action:
Billy, France, 25 September 1918
Portrayed by:
Fred MacMurray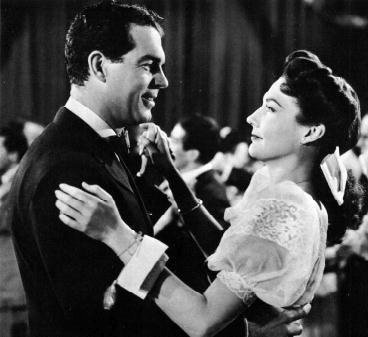 (shown with Lynn Bari, who played his wife in the film)
In the film:
Captain Eddie (1945)
---
Text of Citation:
RICKENBACKER, EDWARD V. (Air Mission)
Rank and organization: First Lieutenant, U.S. Army Air Corps, 94th Aero Squadron, Air Service. Place and date: Near Billy, France, 25 September 1918. Entered service at: Columbus, Ohio. Born: 8 October 1890, Columbus, Ohio. G.O. No.: 2, W.D., 1931. Citation: For conspicuous gallantry and intrepidity above and beyond the call of duty in action against the enemy near Billy, France, 25 September 1918. While on a voluntary patrol over the lines, 1st Lt. Rickenbacker attacked 7 enemy planes (5 type Fokker, protecting two type Halberstadt). Disregarding the odds against him, he dived on them and shot down one of the Fokkers out of control. He then attacked one of the Halberstadts and sent it down also.
---
Remarks:
Rickenbacker was the top American fighter ace of World War I, with a total of 27 kills (although the records indicated 26 for several decades), and the above Medal of Honor action was only one highlight of his tour of combat. He had been nationally known as an auto racer and mechanic before the war, and because of that reputation was assigned upon his enlistment as the personal driver of General John J. Pershing, commander of the American Expeditionary Force in France. A chance meeting with Brigadier General Billy Mitchell, Pershing's Air Service commander, with Mitchell's car broken down on a French roadside and Rickenbacker repairing it, resulted in his being reassigned to flight school; upon reaching the front lines he quickly began racking up his score and quickly rose to the position of squadron commander.
His feats of heroism and gallantry took place eight decades ago, a generation before a much larger air war, and he has been dead for over a quarter of a century. Yet the name of Eddie Rickenbacker is still more familiar (even if his feats aren't) to most Americans than those of any one of the fighter pilots (a half dozen Army Air Force, one Navy and two Marines, one of them Gregory Boyington) who either tied or surpassed his kill total in World War II and Korea (except possibly in New Jersey, where the largest active military installation is named after one of those Army Air Force aces). So it is inexplicable as to why, in 1945, at the height of America's military patriotic fervor in World War II, Hollywood dropped the ball with the film Captain Eddie. The film focuses strictly on his pre- and post-World War I pursuits as a racer and automotive and aeronautical industrialist, and his ordeal in World War II when as a civilian consultant, the B-17 bomber he was riding went down in the Pacific. It is not by the choice of the authors, and it proves our point, that the photo on this page of Fred MacMurray shows him in a civilian suit, because it is the only still we could find from the film. Rickenbacker's entire World War I combat tour was reduced to one or two minutes of stock dogfight footage with no dialogue, intercut with German crosses being painted on the side of his SPAD fighter, and nowhere in the film is there any mention of his Medal of Honor. Although in the scenes of him and the B-17 crew floating in their liferafts, he is seen as the wiser and more philosophical old man, he comes across in the rest of the film not so much as the stalwart and heroic combat commander as a thrill-seeking forerunner of daredevil stunt cyclist Evel Knievel.