Medal of Honor Recipients Portrayed On Film

Blown Opportunities
ED W. FREEMAN (1927-2008 )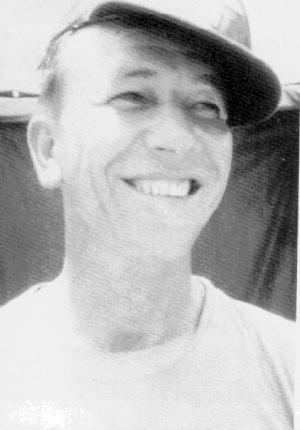 Rank, duty position and unit at time of action:
Captain, Flight Leader, Company A, 229th Assault Helicopter Battalion, 1st Cavalry Division (Airmobile)
Portrayed by:
Mark McCracken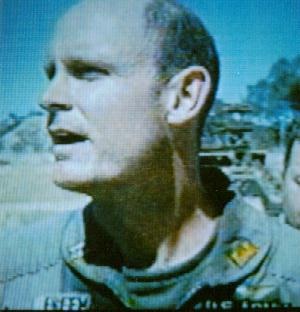 and
WALTER JOSEPH MARM JR. (1941- )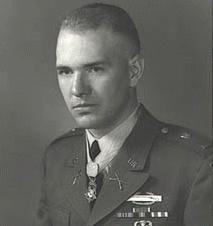 Rank, duty position and unit at time of action:
Second Lieutenant, Platoon Leader, 2nd Platoon, Company A, 1st Battalion 7th Cavalry, 1st Cavalry Division (Airmobile)
War:
Vietnam War
Place and date of action:
Ia Drang Valley, Republic of Vietnam, 14 November 1965
Should have been portrayed in the film:
We Were Soldiers (2002)
---
Texts of Citations:
FREEMAN, ED W.
The President of the United States of America, authorized by Act of Congress, March 3, 1863, has awarded in the name of The Congress the Medal of Honor to
CAPTAIN ED W. FREEMAN
UNITED STATES ARMY
for conspicuous gallantry and intrepidity at the risk of his life above and beyond the call of duty:
Captain Ed W. Freeman, United States Army, distinguished himself by numerous acts of conspicuous gallantry and extraordinary intrepidity on 14 November 1965 while serving with Company A, 229th Assault Helicopter Battalion, 1st Cavalry Division (Airmobile). As a flight leader and second in command of a 16-helicopter lift unit, he supported a heavily engaged American infantry battalion at Landing Zone X-Ray in the Ia Drang Valley, Republic of Vietnam. The unit was almost out of ammunition after taking some of the heaviest casualties of the war, fighting off a relentless attack from a highly motivated, heavily armed enemy force. When the infantry commander closed the helicopter landing zone due to intense direct enemy fire, Captain Freeman risked his own life by flying his unarmed helicopter through a gauntlet of enemy fire time after time, delivering critically needed ammunition, water and medical supplies to the besieged battalion. His flights had a direct impact on the battle's outcome by providing the engaged units with timely supplies of ammunition critical to their survival, without which they would almost surely have gone down, with much greater loss of life. After medical evacuation helicopters refused to fly into the area due to intense enemy fire, Captain Freeman flew 14 separate rescue missions, providing life-saving evacuation of an estimated 30 seriously wounded soldiers -- some of whom would not have survived had he not acted. All flights were made into a small emergency landing zone within 100 to 200 meters of the defensive perimeter where heavily committed units were perilously holding off the attacking elements. Captain Freeman's selfless acts of great valor, extraordinary perseverance and intrepidity were far above and beyond the call of duty or mission and set a super example of leadership and courage for all of his peers. Captain Freeman's extraordinary heroism and devotion to duty are in keeping with the highest traditions of military service and reflect great credit upon himself, his unit and the United States Army.
MARM, WALTER JOSEPH, JR.
Rank and organization: First Lieutenant (then 2d Lt.), U.S. Army, Company A, 1st Battalion, 7th Cavalry, 1st Cavalry Division (Airmobile). place and date: Vicinity of la Drang Valley, Republic of Vietnam, 14 November 1965. Entered service at: pittsburgh, pa. Born: 20 November 1941, Washington, pa. G.O. No.: 7, 15 February 1967. Citation: For conspicuous gallantry and intrepidity at the risk of life above and beyond the call of duty. As a platoon leader in the 1st Cavalry Division (Airmobile), 1st Lt. Marm demonstrated indomitable courage during a combat operation. His company was moving through the valley to relieve a friendly unit surrounded by an enemy force of estimated regimental size. 1st Lt. Marm led his platoon through withering fire until they were finally forced to take cover. Realizing that his platoon could not hold very long, and seeing four enemy soldiers moving into his position, he moved quickly under heavy fire and annihilated all 4. Then, seeing that his platoon was receiving intense fire from a concealed machinegun, he deliberately exposed himself to draw its fire. Thus locating its position, he attempted to destroy it with an antitank weapon. Although he inflicted casualties, the weapon did not silence the enemy fire. Quickly, disregarding the intense fire directed on him and his platoon, he charged 30 meters across open ground, and hurled grenades into the enemy position, killing some of the 8 insurgents manning it. Although severely wounded, when his grenades were expended, armed with only a rifle, he continued the momentum of his assault on the position and killed the remainder of the enemy. 1st Lt. Marm's selfless actions reduced the fire on his platoon, broke the enemy assault, and rallied his unit to continue toward the accomplishment of this mission. 1st Lt. Marm's gallantry on the battlefield and his extraordinary intrepidity at the risk of his life are in the highest traditions of the U.S. Army and reflect great credit upon himself and the Armed Forces of his country.
---
Remarks:
The authors wish to preface this entry by stressing that we consider We Were Soldiers to be the best Vietnam War movie ever made, and one of the greatest war movies of all time. We are pleased that, along with Black Hawk Down, this film appears to be part of what we hope is a new trend in fact-based films that stress factual/historical accuracy and faithfulness to the original literary sources. Just as screenwriter Randall Wallace's collaborators on Pearl Harbor (producer Jerry Bruckheimer and actors Josh Hartnett and Tom Sizemore) have atoned for that abomination with Black Hawk Down, so has Mr. Wallace atoned with his adaptation of the outstanding original 1992 book We Were Soldiers Once... and Young by retired Lieutenant General Harold G. Moore (a Lieutenant Colonel in command of the 1st Battalion 7th Cavalry at the time of the action, played in the film by Mel Gibson) and Joseph L. Galloway (a UPI correspondent at the time of the action, played by Barry Pepper). This film doubtless further owes much of its success to the participation of Moore, Galloway, Basil Plumley (the Command Sergeant Major of 1st Battalion 7th Cavalry, played in the film by Sam Elliott) and several other veterans of the Battle of Ia Drang Valley, the first major battle of the Vietnam War, in the production of this film. The authors further recognize that even in the greatest of historical fact-based films, such as Gettysburg, The Longest Day and Thirty Seconds Over Tokyo, the limitations of the medium of film make the compression of time, condensation of events, creation of composite chartacters and the use of dramatic license unavoidable, and we do consider this film in the same class with these others. We would further like to mention that, in the 1991 US News and World Report special publication on the Medal of Honor which we cite on our bibliography page, Joe Galloway, who was at the time a Senior Writer for the magazine, included an article which was essentially the "Cliff's Notes" for We Were Soldiers Once... and Young, and began it with the statement, "Not every act of heroism, of course, wins America's highest tribute, and every battle includes scores of heroic acts."
Having said all that, in terms of covering real-life Medal of Honor recipients, by the same objective criteria by which we've classified the other films discussed in this website, we must reluctantly place the coverage (or lack thereof) of Ed Freeman and Walter Joseph Marm in We Were Soldiers in the Blown Opportunities category.
Ed "Too Tall" Freeman, so nicknamed because at 6' 6" he required a waiver on the maximum allowable height to attend helicopter pilot training, was actually the most recent recipient of the Medal of Honor (and his was the only Medal of Honor presented by President George W. Bush) as of the release of this film. He received the award in July 2001, nearly 36 years after the action and while the film was in production, after a change in regulations allowed his close friend and then-commander of Company A 229th Assault Helicopter Battalion, Major Bruce P. Crandall (played in the film by Greg Kinnear) to resubmit a recommendation, which had been initially downgraded to a lesser award. In the film, Freeman and Crandall are introduced early on, but after the insertion of the first wave of 1st Battalion 7th Cavalry troops into the clearing in the Ia Drang valley which had been code-named Landing Zone X-Ray, Mark McCracken as Freeman thereafter practically disappears from the screen and becomes a disembodied voice on the radio while the camera focuses its helicopter action scenes almost exclusively on Crandall and his UH-1 Huey. Both pilots logged 14 hours of nearly continuous flying time on 14 November 1965, flying in reinforcements, ammunition, medical supplies, rations and water, and flying out casualties under intense enemy fire. The two crews are estimated to have saved the lives of some 80 wounded soldiers by assuming the Medevac role. The two men and their crews continued to fly in and out of LZ X-Ray even after they had allowed the other crews of Company A to stand down. The task of medical evacuation was forced upon Company A after the pilots of an actual Medevac unit tasked to support the operation refused to follow Company A into the hot LZ. This resulted in a bitter confrontation on the ground afterward when the Medevac commander verbally blistered Crandall for leading his crews into hostile fire; whether Crandall actually ended up pulling his pistol on the Medevac commander as Greg Kinnear does in the film is uncertain, but Crandall does admit to having had to be physically restrained by his subordinate pilots at his outrage over the Medevac commander's willingness to face him but not the enemy.
Perhaps if Freeman's award had been made before production of the film had started, he might have been given more camera time; his lack of coverage in this film appears to have simply been a matter of bad timing. Since both men were on the same mission flying simultaneously, Bruce Crandall was equally deserving of the Medal of Honor and was also nominated but downgraded, and prior to the release of this film, his superiors were evidently not as supportive of him as he was of his friend and subordinate. (One can speculate that the above-mentioned confrontation may have come back to haunt Crandall.) At the release of the film, the authors originally asked on this webpage if any readers could confirm that Crandall had actually been nominated for the Medal of Honor and had it downgraded or rejected, so that we could do a separate page on him under the Rejected Nominations section. Shortly after that, the authors were directly contacted by Lieutenant Colonel Crandall who specifically asked us not to do so.
We are happy to report, however, that since the release of the film, enough interest in Lt Col Crandall's heroism was generated for the chain of command to review the recommendation for his Medal of Honor, and he received it from President Bush at a White House ceremony on 26 February 2007. The authors have accordingly created a new page on Lt Col Crandall under the Classic heroism section.
MAJ Ed W. Freeman passed away on 20 August 2008 in Boise, Idaho at the age of 80.
"Too Tall" Freeman may have been the victim of bad timing, but 2nd Lieutenant Joe Marm, the only soldier who had actually received the Medal of Honor for the Battle of Ia Drang Valley at the time of the publication of Moore's and Galloway's book and the start of the filming of the movie, was clearly the victim of composite characterization.
One of the most heavily emphasized themes of the film version of We Were Soldiers is the fatherly way in which Lt Col Hal Moore treated his men, especially his young lieutenants. There are many young lieutenants in a combat arms battalion, and lieutenants almost always have the highest casualty rates of all ranks, officer and enlisted; 1st Battalion 7th Cavalry at LZ X-Ray was no exception. To illustrate all these young men, screenwriter/director Randall Wallace chose to make 2nd Lieutenant John L. Geoghegan, played by Chris Klein, a composite of his real-life self and most of the other platoon leaders of 1-7th Cav, with much personal interaction between Moore and Geoghegan. The use of his wife Barbara (played by Kerri Russell) as a composite of the wives of 1-7th Cav is even more evident: in real-life, Barbara Geoghegan was living with her parents-in-law in Connecticut rather than at Fort Benning, Georgia at the time of the Battle of Ia Drang Valley; she was not available to help Moore's wife Julia (played by Madeleine Stowe) in delivering to other wives the news of the deaths of their husbands as depicted in the film.
Joe Marm's Medal of Honor-earning actions have been described by eyewitnesses as "just like in a John Wayne movie". Early on in the battle, as the first wave of 1-7th Cav troops spread out from LZ X-Ray in search of the main body of North Vietnamese troops, one platoon from Company B, whose leader had earlier vowed to earn the Medal of Honor, pushed out faster than the others in pursuit of an enemy recon patrol they had spotted, and then were quickly cut off and surrounded by an at least battalion-sized force. The platoon leader, platoon sergeant and over half the men were killed or wounded within the first five minutes of fighting, and command of the survivors fell upon one of the squad leaders, Sergeant Ernie Savage. As fighting broke out all around LZ X-Ray with at least 3 North Vietnamese regiments attempting to overrun the LZ, much of Moore's attention and energy on the first day and a half of fighting was focused on directing the remainder of Company B and the adjacent companies in attempting to break through the few hundred yards to rescue the surrounded platoon. The closest they got on the first day was when Marm's 2nd Platoon of Company A got within 100 yards of Savage's position but was pinned down by a North Vietnamese machine gun position behind one of the many termite hills in and around LZ X-Ray, which provided natural defilade positions for both sides. Marm and his platoon began crawling toward the machine gun nest while he tried unsuccessfully to knock it out with a light antitank weapon (a small shoulder-fired rocket); impatient and wanting to get the job done, Marm ran across 30 yards of open ground directly at the termite hill, threw grenades into the machine gun nest on the other side, then charged over the top, firing his M-16 rifle, killing a dozen North Vietnamese but getting shot in the face in the process; his injury was quite similar to, but more severe than, that sustained in the Medal of Honor-earning actions of another officer a century earlier who also served in the 7th Cavalry, Thomas Ward Custer.
Joe Marm eventually recovered from his wounds and had risen to the rank of Colonel by the time the book was published. Jack Geoghegan was killed in action while his platoon was defending a section of the LZ perimeter from a North Vietnamese attack the next morning; one of his men, PFC Willie Godboldt, had been badly wounded and was calling for help, and rather than allowing another platoon member to risk his life, Geoghegan left his foxhole and went to Godboldt's aid himself, and was fatally shot doing so. (Godboldt died of his wounds shortly afterward.) As a result of Wallace's turning Geoghegan into a composite character, Marm's Medal of Honor action and Geoghegan's and Godboldt's deaths were combined in the film into a single incident, with Geoghegan attacking the termite hill machine gun nest with Godboldt's assistance and then Godboldt getting hit while they withdraw back toward the perimeter, with Geoghegan getting killed going back for him.
The authors do not mean to minimize in any way the sacrifice and heroism of Lt Jack Geoghegan, and as stated earlier, we recognize the unavoidability of having to create composite characters or character attributes in even the best of fact-based movies. However, this scene, and the resultant obscuration of the name and heroism of Joe Marm, serves as a good illustration of the thin ice on which a moviemaker skates when doing so, especially while continuing the use of the names of real-life people involved.